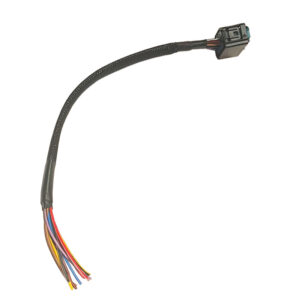 Gear Position Sensor Repair Harness BMW E60 M5 E63 M6 SMG III
New wiring harness to repair the gear position sensor strip located on top of the gearbox. Roughened or frayed cables are a common problem with this wiring harness. When the insulation of the cables is broken, short circuits occur, which lead to various SMG malfunctions and error messages (for example 4F80, 4F82, 4F85). Our wiring harness repair kit is supplied with a ready-made original BMW connector.
150,00

€
Your wanted part is not listed in the shop? Maybe we can repair it. Have a look at our repairs section!