Pressure sensor BMW E60 M5 E63 M6 SMG III
75,63 €
The pressure sensor measures the hydraulic pressure in the accumulator. Based on this value, the SMG enables and disables the hydraulic pump to fill up pressure. This is a brand-new original part.
Condition

:

New

Compatible vehicles

:

BMW E60 M5, BMW E61 M5, BMW E63 M6, BMW E64 M6

Reference numbers

:

BMW 23017838936
In stock
Related Products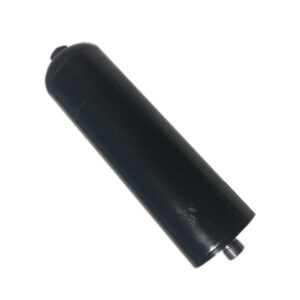 Pressure accumulator BMW E60 M5 E63 M6 SMG III
Our refurbished pressure accumulators are equipped with a filling valve and freshly filled with nitrogen gas.
The accumulator is responsible to store the pressure of the SMG system for later access by the actuators. The piston type accumulator has two cells: one cell storing the hydraulic fluid and one cell containing a gas to create counterpressure. Both cells are separated by a moving piston. A broken accumulator causes the pump to prime permanently.
Important: You will need to pay a core charge (deposit) of 300,00€ which will be refunded when you return your used part. You can learn more here. This is a repair service (no purchase of a product). Our terms and conditions and the right of withdrawal for the order of services apply.
201,68

€
Your wanted part is not listed in the shop? Maybe we can repair it. Have a look at our repairs section!