Control Unit SMG III
130,00 €
The basic control unit (German "Steuergerät", "SG") is the main computer chip responsible for the control of the SMG III.
Please mind: the product photo is just a sample. The reference number of the delivered control unit may vary, the unit may need programming.
Condition

:

Used

Compatible vehicles

:

BMW E60 M5, BMW E61 M5, BMW E63 M6, BMW E64 M6
Out of stock
Related Products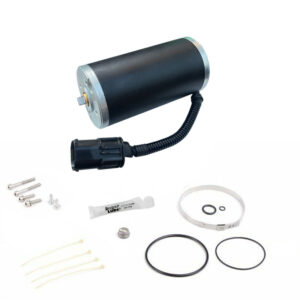 Pump Motor BMW E60 M5 E63 M6 SMG III
This pump motor for the M5 and M6 SMG III is a high-quality replacement part, made in Germany, and specifically designed for the extreme demands of the SMG system. It is ideal for demanding drivers with a sporty driving style that involves frequent gear shifts and high stress on the system. The pump motor comes with the original connector, making it a plug & play replacement for the original part. The set includes not only the pump motor but also all the parts needed for the replacement:
4 seals
6 screws
4 cable ties
1 stainless steel clamp
1 metal coupling that connects the motor shaft to the gear pump
1 pack of lubricating grease
390,00

€
Your wanted part is not listed in the shop? Maybe we can repair it. Have a look at our repairs section!