Control unit SMG III
130,00 €
The basic control unit (German "Steuergerät", "SG") is the main computer chip responsible for the control of the SMG III.
Please mind: the product photo is just a sample. The reference number of the delivered control unit may vary, the unit may need programming.
Condition

:

Used

Compatible vehicles

:

BMW E60 M5, BMW E61 M5, BMW E63 M6, BMW E64 M6
Out of stock
Related Products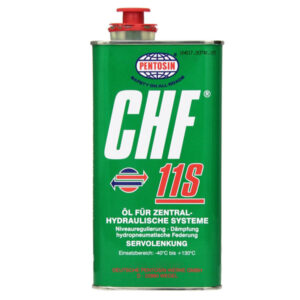 Pentosin CHF 11S
Pentosin CHF 11S is a synthetic high performance hydraulic fluid for life-time application in modern vehicle aggregates. Pentosin CHF 11S is especially designed for hydraulics in the automotive industry with the highest technical requirements such as in: power steering, level control, shock absorber, hydro-pneumatic suspension, stability and traction control, hydraulics for convertible tops, central lock systems, etc.
It is suitable for all extreme conditions and guarantees full performance from -40 Degree Celsius to over 130 Degree Celsius system temperature.
Pentosin CHF 11S meets DIN 51 524T3 and ISO 7308 specification standards.
23,00

€
Your wanted part is not listed in the shop? Maybe we can repair it. Have a look at our repairs section!